Maanesten
Maanesten's SS23 collection
Maanesten's SS23 collection, Wild Flowers at Heart, is inspired by all the wild flowers. The ones around us. And the ones inside us.
Maanesten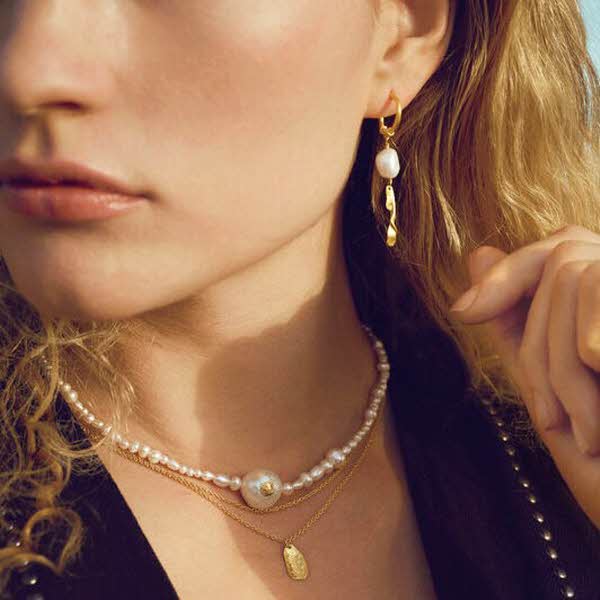 Produktbeskrivelse
Summertime is full of love and light. Let the wildflowers grow in your heart,
and let your inner wildness out. Run to the river and dance to the rhythm
of your favorite song. Move your mind and body to higher love surrounded by
the forever-changing nature. Wildflowers grow wild and luxuriant wherever
they want, shining in the radiant sun's light.
Feel the wildflowers in your heart.
Spesifikasjoner
The collection consists of jewelry in silver and gold with freshwater pearls and powerful stones and crystals like rainbow moonstone, prehnite, and kunzite.
Maggie Necklace, 1900,-
Marion Necklace, 1300,-
Alfie Single Earring, 800,-