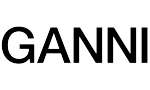 Part-time Client Advisor
WE ARE HIRING A PART-TIME CLIENT ADVISOR TO JOIN OUR AMAZING STORE IN SANDVIKA STORSENTER, OSLO!
You will be an ambassador for GANNI. You will work within our beautifully curated stores and report directly to our Store Manager. The GANNI culture is based on a learning and results-driven mentality, where everyone is united by a common purpose.
At GANNI we are passionate and optimistic people who live and breathe everything we stand for. You have a responsible, environmentally friendly approach to our business. You keep an open mind, you are authentic in everything you do.
You will support your team to always deliver service that is seamless, efficient and dedicated to the client's needs.
You will run a business that is based on an omnichannel/omnicommerce mentality where missing a sale is not an option. You have a result-oriented mindset and you will drive footfall through a digital client outreach program as an integral part of daily business. Through online booking services and in-store events, you and your team will build and foster the GANNI community.
You will be a part of managing and motivating the store team to achieve KPI targets and you will create a culture within your team that is authentic, optimistic and driven by results and the opportunity to learn.
HOVEDOPPGAVER:
KEY RESPONSIBILITIES
● Ensure exceptional client experiences
● Deliver outstanding styling sessions
● Establish loyalty within the community
● Foster client outreach program to drive footfall to the store
● Strive to reach KPI targets and support maintaining a KPI-driven environment.
● Drive in-store shopping events through your client database and establish a program to foster client relationships.
● Secure all sales
● Maintain VM guidelines
● Stock management in all aspects
EGENSKAPER/BAKGRUNN:
PROFESSIONAL QUALIFICATIONS
● Background within a similar industry for at least 2 years
● Experience with sales and working within a results-driven and goal-oriented environment.
● Omnichannel and omnicommerce understanding
● Excellent communication skills
● Ability to work in a fast-paced environment
● Fluent in English
ARBEIDSTID:
BE BOLD AND JOIN OUR GANNI COMMUNITY!
We hope you got all your questions answered and feel motivated to join our team and become a part of the GANNI community.
We will be interviewing candidates continuously and kindly ask you to send your application and CV as soon as possible. Please use the "Apply for position" button.
We welcome applications from all people regardless of gender identities, sexual orientations, ethnicities, racial identities, religious beliefs, disability statuses and personal expressions. We only want to know why you're great for this role, so please avoid including your picture, age, and marital status in your CV.
ANNEN INFO:
THE GANNI WAY
We are looking for a true GANNI ambassador - someone who shares our values of Openness (ready to evolve, honest not perfect), Optimism (you never stand still, just dance!), Authenticity (you march at your own beat!), Accountability (no excuses, you make an impact) & Responsibility (make small changes, see big differences).
The GANNI culture is based on a learning and results-driven mentality, where everyone is united by a common purpose of (hack)the fashion system!
GANNI is a state of mind - more than a way of dressing and we love to change the usual practice in everything we do. We are confident and capable of anything! So prepare yourself to be comfortable with the uncomfortable and hacking the system together with our amazing Retail team!
Om stillingen
Stillingstittel

Butikkselger

Stillingstype

Deltid

Omfang

7 timer pr. uke

Søknadsfrist

Snarest

Tiltredelse

Etter avtale
Kontaktperson

Julia Louise Kjærstad

Stilling

Butikksjef

E-post
| | | |
| --- | --- | --- |
| | 2. etasje, Kjørbokollen | Åpent i dag 10:00 - 21:00 |